Product Description
RV series Characteristics
RV – Sizes:–150
Input Options: with input shaft, With Square flange,With Input Flange
Input Power 0.06 to 11 kW
RV-Size from 030 to 105 in die-cast aluminium alloy budy and over 110 in cast iron
Ratios between 5 and 100
Max torque 1550 N.m and admissible output radial loads max 8771 N
Aluminium units are supplied complete with synthetic oil and allow for universal mounting positions, with no need to modify lubricant quantity
Worm wheel: Copper (KK Cu). 
Loading capacity in accordance with: ISO 9001:2015/GB/T 19001-2016
Size 030 and over are painted with RAL 5571 blue
Worm gear reducers are available with diffferent combinations: NMRV+NMRV, NMRVpower+NMRV, JWB+NMRV
NMRV, NRV+VS,NMRV+AS,NMRV+VS,NMRV+F
Options: torque arm, output flange, viton oil seals, low/high temperature oil, filling/drain/breather/level plug,Small gap
Basic models can be applied to a wide range of power reduction ratios from 5 to 1000.
Warranty: One year from date of delivery.
| | | | | | |
| --- | --- | --- | --- | --- | --- |
| WORM GEARBOX |   |   |   |   |   |
| SNW SERIES  |   |   |   |   | Output Speed Range: |
| Type | Old Type | Output Torque | Output Shaft Dia. |   | 14rpm-280rpm |
| SNW030  | RV030  | 21N.m  | φ14 |   | Applicable Motor Power: |
| SNW040  | RV040  | 45N.m  | φ19 |   | 0.06kW-11kW |
| SNW050  | RV050  | 84N.m  | φ25 |   | Input Options1: |
| SNW063  | RV063  | 160N.m  | φ25 |   | With Inline AC Motor |
| SNW075  | RV075  | 230N.m  | φ28 |   | Input Options2: |
| SNW090  | RV090  | 410N.m  | φ35 |   | With Square flange |
| SNW105  | RV105  | 630N.m  | φ42 |   | Input Options3: |
| SNW110  | RV110  | 725N.m  | φ42 |   | With Input Shaft |
| SNW130  | RV130  | 1050N.m  | φ45 |   | Input Options4: |
| SNW150  | RV150  | 1550N.m  | φ50 |   | With Input Flange |
Starshine Drive
ZheJiang CZPT Drive Co.,Ltd,the predecessor was a state-owned military mould enterprise, was established in 1965. CZPT specializes in the complete power transmission solution for high-end equipment manufacturing industries based on the aim of "Platform Product, Application Design and Professional Service".
Starshine have a strong technical force with over 350 employees at present, including over 30 engineering technicians, 30 quality inspectors, covering an area of 80000 square CZPT and kinds of advanced processing machines and testing equipments. We have a good foundation for the industry application development and service of high-end speed reducers & variators owning to the provincial engineering technology research center,the lab of gear speed reducers, and the base of modern R&D.
Our Team
Quality Control
Quality:Insist on Improvement,Strive for Excellence With the development of equipment manufacturing indurstry,customer never satirsfy with the current quality of our products,on the contrary,wcreate the value of quality.
Quality policy:to enhance the overall level in the field of power transmission  
Quality View:Continuous Improvement , pursuit of excellence
Quality Philosophy:Quality creates value
3. Incoming Quality Control
To establish the AQL acceptable level of incoming material control, to provide the material for the whole inspection, sampling, immunity. On the acceptance of qualified products to warehousing, substandard goods to take return, check, rework, rework inspection; responsible for tracking bad, to monitor the supplier to take corrective measures
 to prevent recurrence.
4. Process Quality Control
The manufacturing site of the first examination, inspection and final inspection, sampling according to the requirements of some projects, judging the quality change trend;
 found abnormal phenomenon of manufacturing, and supervise the production department to improve, eliminate the abnormal phenomenon or state.
5. FQC(Final QC)
After the manufacturing department will complete the product, stand in the customer's position on the finished product quality verification, in order to ensure the quality of 
customer expectations and needs.
6. OQC(Outgoing QC)
After the product sample inspection to determine the qualified, allowing storage, but when the finished product from the warehouse before the formal delivery of the goods, there is a check, this is called the shipment inspection.Check content:In the warehouse storage and transfer status to confirm, while confirming the delivery of the product
 is a product inspection to determine the qualified products.
Packing
Delivery
| | |
| --- | --- |
| Application: | Motor, Machinery, Agricultural Machinery |
| Function: | Speed Reduction |
| Layout: | Corner |
| Hardness: | Hardened Tooth Surface |
| Installation: | Vertical Type |
| Step: | Single-Step |
Customization:

Available

|

Customized Request

Choosing the Right Agricultural Gearbox
When buying an agricultural gearbox, there are a few things to consider. The quality of materials, functionality, and mechanism are crucial factors to durability. A durable device will ensure that you won't have to keep replacing it. Here are some tips to help you select the right one. Let's begin. Read on to learn more about the different features available in agricultural gearboxes. Listed below are a few of the most important factors to consider.
Bevel gearboxes
Agricultural gearboxes are essential to the entire food cycle. If your gears are not in good shape, you will be unable to meet the demand and you will suffer from heightened downtime. Fortunately, there are numerous quality bevel gearboxes available on the market today. In fact, the CZPT Gearbox Company supplies bevel gearboxes for agricultural applications. Here are some of the reasons you should choose the right one.
A bevel gearbox is a single-stage unit that interlocks bevelled edges on two gears to transfer torque and rotation. These gears can be either straight or helical. This type of gearbox is inexpensive to produce and operates quietly. It also has lower transmittable torque. Bevel gearboxes are often used as a low-cost alternative to hypoid gearboxes.
Agricultural bevel gearboxes are used in various applications, including hay balers, combine harvesters, seeders, and plows. These gears are well-suited for use with offset rotary fillers. They offer reduction ratios of up to 2.44 and cast iron cases. They are commonly known as "right-angle gearboxes" or "Parallel SHAFT gearboxes."
Agricultural bevel gearboxes come in many sizes and ratios. In general, higher sizes are made of closed-grain cast-iron. Other materials, such as SG 500/7, are used for larger sizes. The main gear and each drive gear are mesh-mounted, and the shafts are designed to rotate in either direction. They have oil seals on the joints. The Spiral Bevel Gearbox is best suited for FG60 or FG75 motors.
The RINV-OP65 right-angle angular gearbox comes with an optional electronic or mechanical position indicator. Its angular design allows for changes in axis rotation, and provides smooth power transmission with minimal backlash. Premium gearmotors include hardened spiral bevel gears and stainless steel shafts for quiet operation. They are available in various ratios and shaft styles. If you want to choose one, make sure it is made to fit the needs of the machine.
Closed-loop seals
There are a number of reasons to install closed-loop seals in an agricultural gearbox. The first is the need to isolate the gearbox from the atmosphere, an important safety concern. Closed-loop seals are CZPT alternatives to desiccant breathers because they prevent the entry of water. While these seals can't keep the gearbox underwater, they isolate the gearbox from the atmosphere and are therefore vital for the safety of your equipment.
The most common material used for these seals is polymer rubber. Most are made from HBR, which stands for High-cis polybutadiene rubber. Other materials include Butadiene and FKM, which are known for their high-temperature performance. However, the disadvantage of these seals is that they are susceptible to shaft damage and degrade quickly in high temperatures. Therefore, you should always consider the type of seal before purchasing one.
If you plan to use agricultural gearboxes on a regular basis, you should consider getting a good quality one. You should look for a closed-loop seal on your gearbox to protect it against dirt and debris. A quality agricultural gearbox also has an easy-access design, which will make it easy to access and maintain. This will ensure its long-lasting performance and low-maintenance costs.
Agricultural equipment is frequently used to perform various tasks, such as sowing seeds, spreading fertilizer, digging holes, and more. This requires durable and effective sealing solutions to keep dirt out of the system and lubricants in. A close-loop seal helps to ensure that all these operations are performed at maximum efficiency. If you're a farmer, closed-loop seals are the ideal solution for you.


Surface finish
The surface finish of an agricultural gearbox should be free from defects in the casting process and mechanical damage. The bearing hole in the shaft must be a minimum of 100 mm long and the distance between the bearing holes should be equal to the shaft length. The shaft should be free of any cracks or burrs. The ellipticity and centerline irregularity of the shaft must be less than 0.015 mm. Likewise, the diameter of the shaft, hole spacing and bearing hole relationship should be at least 20 mm.
In recent studies, researchers have investigated the efficiency of different surfaces on the same materials. They found that surface roughness affects gearbox efficiency. Kahraman et al. reported that superfinishing the gears and reducing surface roughness improved efficiency. In addition, Andersson et al. investigated the impact of different assembly processes on the gearbox' surface roughness. The results of their studies are presented in Table I.
The quality of the surface finish of an agricultural gearbox depends on the materials used. A typical example is wrought steel gear. The die inserts for a forged gear were made of H11 or H13 tool steel. This material softens over time and has a limited life span. An improved alternative was Alloy 718. This alloy has a high temperature range and is suitable for high rotational speeds.
A good surface finish is vital for the health and safety of an agricultural gearbox. It protects the entire food chain and is necessary for agricultural production. The heightened demand for food will cause increased wear and tear on farm machinery. Moreover, a damaged gear will cost the farmer a lot of money. Therefore, it is crucial for farmers to invest in a high-quality agricultural gearbox to avoid such costly downtimes.
Shaft arrangement
An agricultural gearbox has two main stages, the first of which is the reduction stage. The reduction stage contains the pinion, a series of gears, and the first reduction stage. A second stage is connected to the first reduction stage via a mechanical clutch. This gearbox typically consists of three stages. The first reduction stage is also known as the low gear "L". The first reduction stage provides four forward gearing ratios, while the second stage has three forward gearing ratios. A conventional agricultural gearbox also incorporates a mechanical clutch.
The second stage is a speed change gearbox. It has an input and output shaft. The input shaft is rotatably mounted in the casing and extends through the tractor's interior. The shaft extends to the rear of the tractor, where the driven part of the joint 26 is keyed onto. The rear end portion of the shaft projects into the back axle casing 15, where it is connected to the first transmission shaft 34. The gearbox then serves to drive the power take-off shaft 36.
Newer types of tractors have larger shafts to support higher power applications. Type 3 tractors have a larger shaft with 20 splines while Type 2 tractors have a smaller shaft. The Type 2 is often referred to as the small 1000. When viewed from inside the tractor cab, Type 3 and Type 2 are rotated counterclockwise. If you are unfamiliar with agricultural gearboxes, here are some basic terms.
Shaft arrangement is important in choosing the right gearing system for agricultural machinery. There are a few differences between these arrangements. The first type has a higher gear ratio, while the second has lower. In terms of speed, the shaft arrangement of an agricultural gearbox reflects the speed of the machinery. The higher the speed of the gear, the higher the output speed. So, when choosing a gearbox, keep this in mind.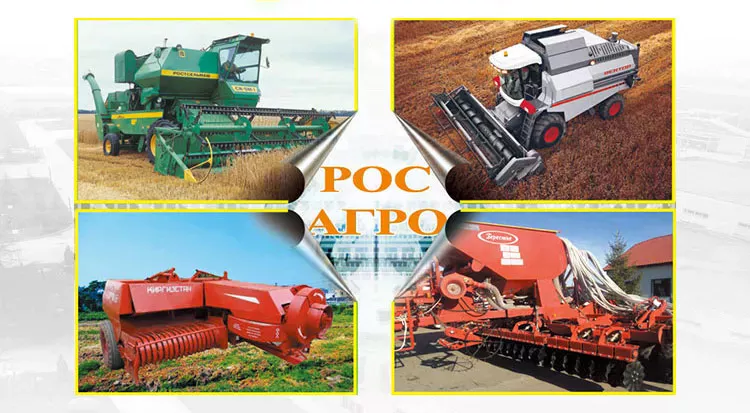 Cost
Purchasing an agricultural gearbox may be a costly process, but the benefits outweigh the price. Agricultural gearboxes are vital to the food cycle. When a gear breaks down, farmers will face significant losses. Additionally, agricultural applications use a high-quality gearbox to minimize equipment wear and tear. Ultimately, a high-quality gearbox will reduce the cost of production while extending the lifespan of the agricultural machinery.
Many countries trade in Agriculture Gearbox with India, and many of these suppliers are located in India. Using a marketplace to buy from Indian suppliers offers several advantages. Among the many factors to consider when choosing an Agriculture Gearbox supplier are quality, price, reliability, and past trade history. Through a marketplace like CZPT, you can obtain 360-degree information on Indian Agriculture Gearbox suppliers. In this way, you can choose a vendor with whom you do business.
CZPT Gearbox Company is a leading manufacturer of high-quality agricultural gearboxes. Their experienced engineers can reverse-engineer an existing design for a custom-made gearbox for your needs. Whether you need a smaller or larger gearbox for an agricultural application, CZPT Gearbox Company is your partner. A line of high-quality agricultural gearboxes from CZPT Gearbox Company will help you maximize the performance of your farm machinery. They will transfer rotational power from the input shaft to the output shafts, allowing for a change in speed, direction, and rotation.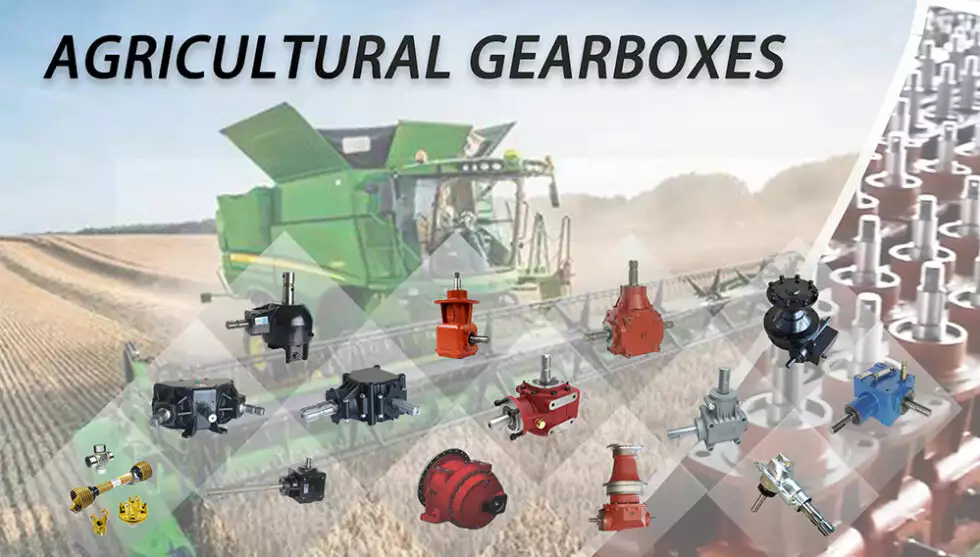 editor by CX 2023-05-08